Do Good. Earn More.
OWN YOUR SCHEDULE
Work as little or as much as you want. TIDY fits many different lifestyles.
EARN MORE MONEY
TIDY's online schedule lets you get more cleanings done (and dollars made) per day
ALL ON YOUR PHONE
Easily manage clients, cleanings, schedules, & payments from your phone.
How TIDY Works
You set the times you want to work.
You get paired with great clients.
You clean between 1 to 4 hours in their home.
Manage everything with the smartphone app. No bosses!
Payments sent weekly, make up to $160 per day and up to $27/hour.*
You just need a smartphone, bank account, and reliable transportation.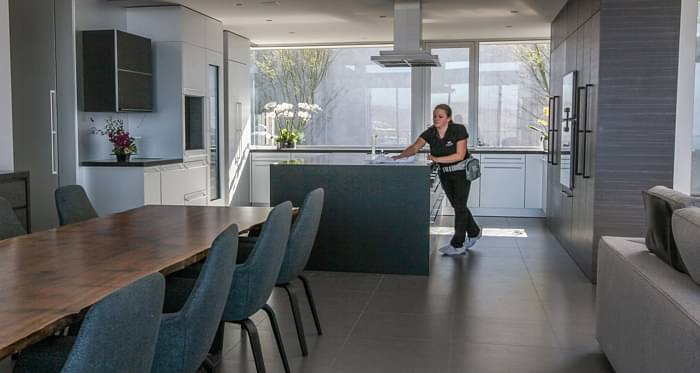 Homekeeper Stories - In Their Words
"
I've been cleaning for
years, but I struggled for
clients. TIDY took care of me.
—- Maria
"
I love my clients and I
make great money. TIDY
has been good to me.
—- Alba
"
I work just 3 days a week,
and now I'm completely
full of work. It's great.
—- Joanne
It's Easy To Get Started
APPLY IN MINUTES
Complete the application, then TIDY Concierge will contact you to schedule next steps.
GET CERTIFIED
It takes less than a day to get certified, and you can start cleaning soon after!
GET A SCHEDULE
In as little as 1 week, TIDY can fill your schedule with clients.
MAKE UP TO $160 PER DAY!*
*Maximum potential earnings and hourly rates vary by your location, your skill, your account settings, and the amount you work.
No Boss
TIDY doesn't tell you what to do. We help you find recurring clients in convenient locations. Clean where you want, when you want.
TIDY is not an employer, but simply connects independent service professionals with customers. You can also license the software directly from TIDY as either a perpetual or annual license. By signing up you agree to our Terms and Conditions and our Independent Homekeeper Agreement.