TIDY FOR THE OFFICE
In under 10 minutes, TIDY can schedule your small or medium office with a perfectly sized cleaning at an affordable price.
THE BENEFITS OF TIDY
MAKE YOUR OFFICE SHINE
Your office is a reflection of you, make it a good one.
SAVE TIME
Your team can focus on what it does best.
IMPROVE EMPLOYEE MORALE
Allow employees to not worry about dishes or trash.
RELIABLE & AFFORDABLE
We'll pick a plan that can fit any budget.
FLEXIBLE TO FIT YOUR COMPANY'S NEEDS
Fitness Studios

Retail

Office

Restaurants

PROFESSIONAL TIDY CLEANERS

✓ Are background checked using industry standards
✓ Are top performers with few applicants accepted
✓ Speak English and are legal US residents
✓ Bring premium supplies and vacuum
✓ Must pass an intensive TIDY cleaning certification
✓ Use green & non-toxic products
EXTRA CARE FOR YOUR OFFICE
TIDY CONCIERGE
Like the front desk of a hotel, you can call, chat, or email the TIDY Concierge for any questions, to make custom requests, and more.



100% GUARANTEED
We thoroughly background check all cleaners and offer our Satisfaction Guarantee, to ensure the safety and quality for yourself and your team.
SMART AND FREQUENT, OR DEEP AND THOROUGH... IT'S UP TO YOU
Book any cleaning with 1 or 2 homekeepers for 1, 2.5 or 4 hours. Here are some popular options
TIDY
1 Cleaner.
1 Hour.
Great for quick cleanings in smaller offices. Typically used to clean up coffee mugs and dishes, wash a bathroom, and clean the floors.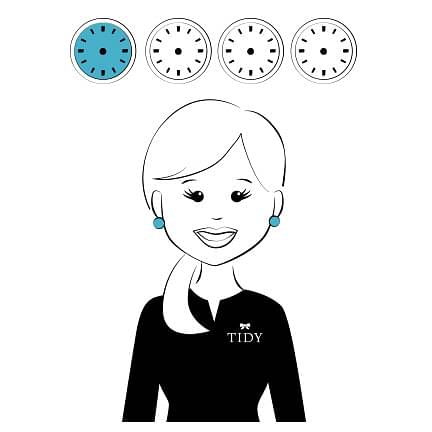 TIDY+
1 Cleaner.
2.5 Hours.
Deeper cleanings in smaller offices or larger offices. Typically used to clean multiple bathrooms, floors, and a kitchenette.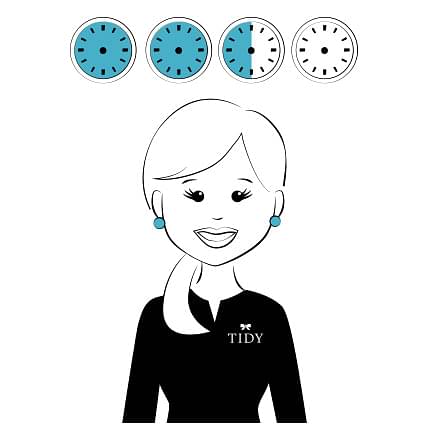 TIDY XL
1 Cleaner.
4 Hours.
For most offices, this can be quite a deep clean, is good for move out cleanings, good for offices with many bathrooms too.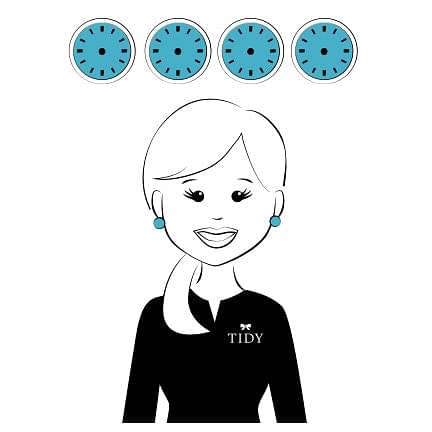 MIGHTY TIDY
2 Cleaners.
4 Hours.
Our largest cleaning, for big jobs like cleaning up after office parties, move outs, or just large spaces.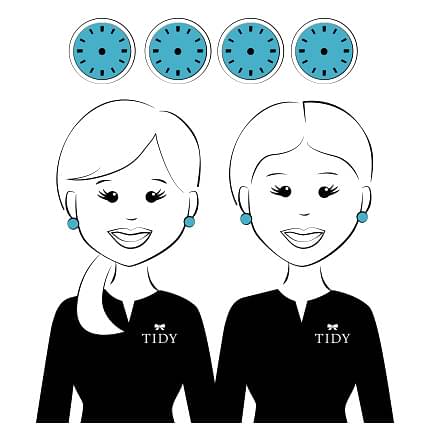 As a Recurring Service, TIDY Keeps Your Office Consistently Clean
We designed TIDY to be the best possible service for those who need regular scheduled cleanings. Our team (armed with technology) works hard to get to know you and improve cleanings over time.

Try TIDY today, cancel anytime.