Home > Locations > Nevada > North Las Vegas > Maid Service
At TIDY, we know it can be stressful to find a high quality Maid Service in North Las Vegas. That's why we made it really easy, with technology! TIDY is unique, you can book a home cleaner in minutes. We have been helping clients in the area since March 17th, 2016
RECENT REVIEWS OF North Las Vegas Maid Service ON TIDY
Certified TIDY Homekeepers are typically rated highly. In this area, as of October 12th, 2020 over 95.21% of cleanings are reviewed positively or clients request the cleaner back. That includes these happy customers:

Lisa
Darling did a great job! Our home felt clean and smelled clean. I didn't have to ask her to re-do or remind her of anything I had requested. We will be having her return!
3 Bed, 3 Bath, 2 floor
Zip 89138
Some of their To Do list:
Master Bathroom
Clean toilet
Guest Bathroom
Wipe down baseboards
Front Yard
Clean door into house
Lori
great job. Thanks for coming at the last minute.
3 Bed, 2 Bath, 3 floor
Zip 89084
Some of their To Do list:
Bedroom 2
Wipe down baseboards
Master Bathroom
Clean toilet
OVER CLIENTS HAVE USED TIDY TO FIND A NEAR North Las Vegas, HERE ARE SOME REASONS WHY: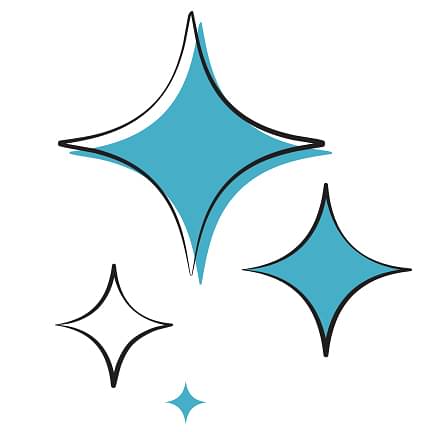 QUALITY HOMEKEEPERS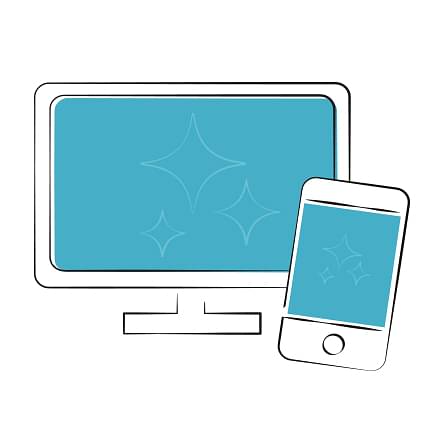 TOP-OF-THE-LINE TECHNOLOGY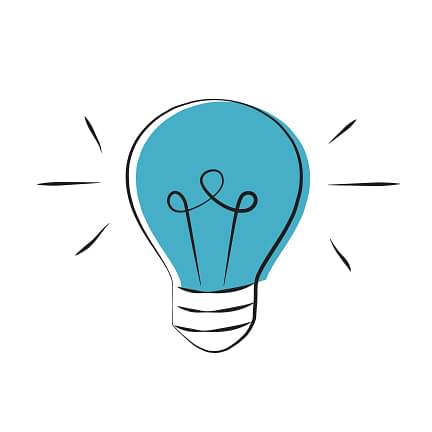 INNOVATIVE APPROACH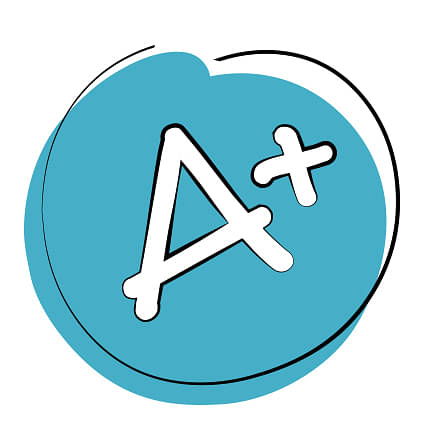 SUPERIOR SERVICE
North Las Vegas CLEANING OPTIONS
You can fill each cleaning with a set of To Dos completely customized by you, or choose from what is most popular with other clients.
TIDY
1 Homekeeper.
1 Hour.
Our quickest clean, best for focused needs or very small homes.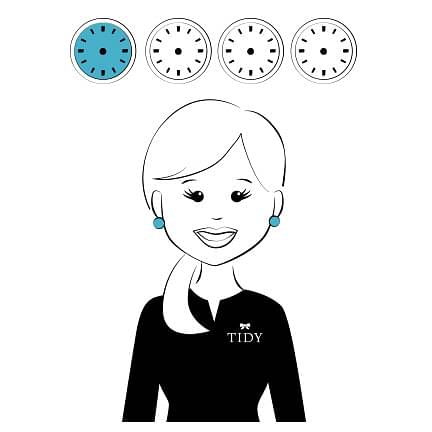 TIDY+
1 Homekeeper.
2.5 Hours.
Our second most popular clean, great to get more details done in the home.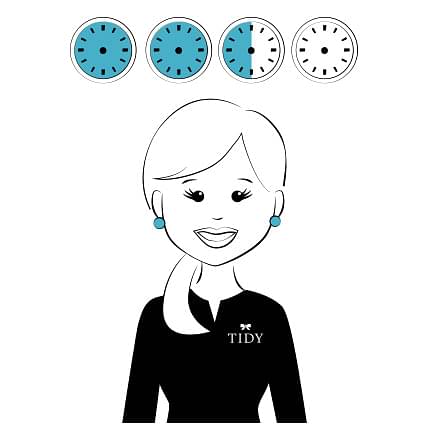 TIDY XL
1 Homekeeper.
4 Hours.
Our most popular clean, long enough for general cleanings of most homes.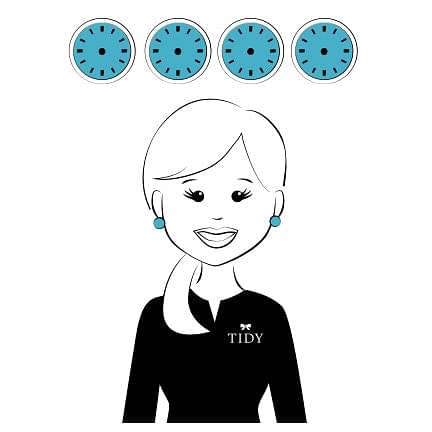 MIGHTY TIDY
2 Homekeepers.
4 Hours.
Our deepest clean, enough for a deep, detailed cleaning of many homes.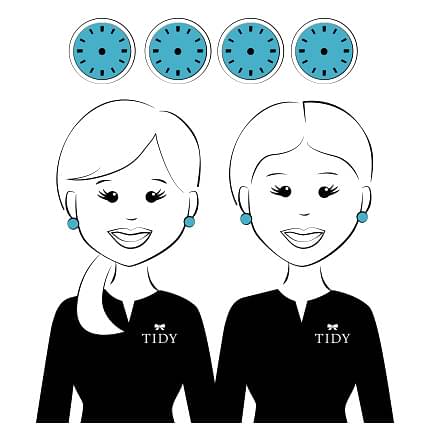 TIDY proudly serves the state of Nevada and also helping people find Maid Service in nearby cities like:
Recent Reviews

Mary
she was excellent! just what we needed
1 Bed, 2 Bath, 2 floor
Zip 89031

Kevin
Great work! Nieah was very professional and accommodating. She was very patient with her work and maintained an attention to detail.
4 Bed, 3 Bath, 2 floor
Zip 89149

Kenya
She was very kind and approachable. Brought a very pleasant spirit into the home. I was extremely impressed and satisfied. She was thorough, quick and treated my place like it was her own home. Will book again very soon.
2 Bed, 2 Bath, 1 floor
Zip 78256