The #1 free software tool to help home service pros earn more & save time.
TIDY is software that helps pros manage their existing customers and get new ones. Home cleaners, carpet cleaners, window washers, pool cleaners, & lawn care professionals use TIDY for free to save hours per week and earn hundreds of more dollars per week.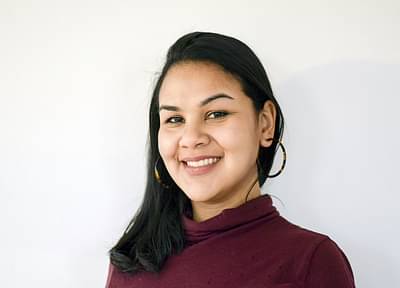 "I struggled to find clients for my business until TIDY helped me earn $150 more per day. It was easy. Now I feel more professional with real software to help me, and I couldn't believe it was really free." - Mia
Boost Your Business in 10 Minutes
With our super easy setup process, you can start managing your business with free software to manage clients, let people book you online, get paid faster, and have the tools of a large company. Just starting a business? No problem. TIDY can help you get clients in as little as 24 hours.
TIDY Private Guarantee
We want to make your loyal Clients more loyal. We don't send ads to your private clients and protect your data with bank-level security.
Trusted by Thousands
Over 100,000 happy customers and always improving. See reviews.
Crafted To Help You
Earn More
Get Clients from TIDY when you want, let your customers book you online, and collect payments.
Save Money
Smart drive time optimization limits how much you drive. Track mileage and equipment usage to write off on taxes. Never pay more than you have to.
Save Time
Send reminders, collect payments from customers, let clients download invoices and reschedule themselves, and more.
Delight Clients
Let them clients see maps of you coming to them, track what they want done in their home, and let them do things in their online portal.
Keep Organized
Track all your clients in one spot to avoid double bookings. Track teammates, equipment, jobs, and more.
Stay Safe
Stay physically safe in home with safety features. Avoid violating government regulations with huge fees with our compliance features.
"This app is well thought out and was super easy to get started on. I was able to register and begin working within a couple of days."
Jessica M.
100% Custom to Your Industry
Don't mess around with a solution that doesn't fit your business. Use TIDY for the following businesses:
Home Cleaners
Carpet Cleaners
Lawn Care Pros
Window Washers
Pool Cleaners
Office Cleaners
Top Features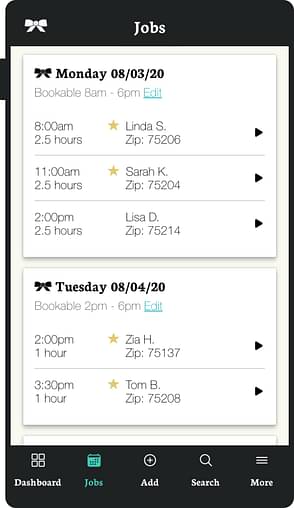 Get New Clients From TIDY
Let clients book you through TIDY.
Pick times you want clients.
Clients can book you on your schedule.
You complete the job.
Great pros can earn up to $40/hr and up to $160/day more from TIDY.**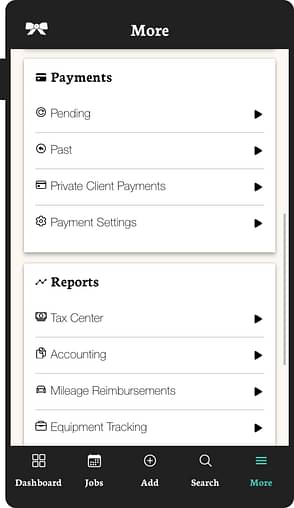 Save Time & Money
Let clients book you online to earn money while you sleep, free!
Automatically optimize your drive time and tax write offs to save money.
Send invoices and get paid online to earn faster and reduce people's non-payment.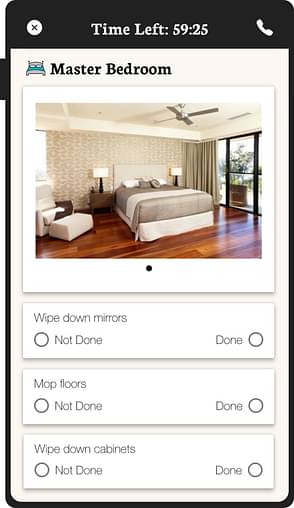 Delight Your Clients
Use our digital To Do list with clients to ensure you get the right thing done each time.
Send follow up receipts or even a pet report card to clients to show them what you did, and that you care!
All Features & Pricing
Most people use TIDY absolutely free.
Feature
Price
Get a professional website
You pick your price.
Accept bookings online
Set your availability and let clients book on your schedule without needing you to do work.
Automated appointment reminders
Easily collect tips & reimbursements
Charge for no-shows or late cancellations
Send quotes with automatic follow ups
Win more business
Invoice clients with automatic follow ups
Get paid faster
Optimize your schedule
Track one time & recurring appointments and availability. Optimize your drive time.
Delegate jobs to team members
Track & control your team.
Market your business online & offline
Easily send postcard, letter, and email campaigns.
Client History
View a full history of your clients, communication, & jobs.
Accept Credit Cards
Let clients pay you one time or automatically via credit card.
Business Reports
Track earnings & growth trends.
Bid on Clients from TIDY when/where you want them.
You pick your price.
Accept credit cards and get paid direct to your bank.
2.9% + $0.30 per transaction.
The best phone system for home service pros.
$0.02/phone minute, $0.02/text & $20/mo min.
"I've thoroughly enjoyed my experience with Tidy. The clients are always kind and professional... Having years of experience cleaning homes it brings me joy to brighten someone's living space. It's been a great experience!"
Rita M.
FAQs
Is it really free?
Yes, most people pay us nothing. We don't even collect a credit card. You can use it with only your own private clients and pay us nothing, although a nice review is always nice if you want to give us something. 😁
So how do you make money?
When using the TIDY software, in some places you will see Clients from TIDY looking for a cleaner. It's optional for you to choose to work with them in your unused available times, and we take a percent of that. Or you can take them private and pay us a referral fee. We also charge a portion of payments you collect on the platform, but that is optional. It's always clear, transparent, and optional to take a client or payment through us.
So it's an ad-supported tool?
Basically, except the ads are hyper targeted for your business, only pop up if you can take them, and we think you will love seeing them. You can also control a ton of your settings to see what you like. Your Private Clients will not see ads from us.
Grow your business.
Today is the day to build the business of your dreams. Share your mission with the world — and blow your customers away.
* Private Clients may default to you for all bookings, depending on their preferences. Clients not prohibited from using the TIDY Software independently for any reason they choose. For example, to find a different vendor, book a type of service, or if they are added by another vendor as a Private Client. If a client uses TIDY for reason other than as your private client, we may communicate directly with them about their account.
** Maximum potential earnings and hourly rates vary by your location, your skill, your account settings, and the amount you work.
*** TIDY is for bona-fide professionals with their own business (sole proprietorships and new businesses are ok). By using the TIDY software you are a customer and absolutely in no way a TIDY employee. Getting Clients from TIDY is not for you if you are a "gig worker" or looking for employment. TIDY does not employ cleaners or other home service workers, but simply connects independent service professionals with clients. By signing up you agree to our Terms and Conditions and our Service Provider Customer Agreement.